Project Description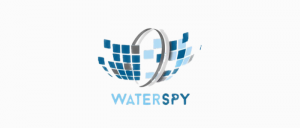 Waterspy is a Horizon 2020 Project which aims to develop a portable device for water quality monitoring.
While good measurement devices are available to detect other contaminants, the situation is worse for bacterial contamination. Currently, water analysis is carried out in laboratories, where all the information related to environmental pollution is collected and the contaminants identified.
The process is time-consuming and expensive.
Waterspy focuses on three strains of bacteria harmful to human health (E. Coli, Salmonella and P. aeuriginosa) and created an add on device for currently available quality monitoring platforms, able to perform automated and fast quality analysis for bacterial contaminants in water. A complete sample analysis requires about 6 hours: with the system currently used, the analysis can take up to three days.
The objectives of the project are:
To develop a compact photonics technology, able to identify the selected heterotrophic bacterial cells in the water.
To validate the technology's cost-effectiveness and suitability for large area coverage.
Waterspy has been implemented in the field for the analysis of critical points of water distribution networks in two Italian demo sites (Avellino and Genoa).
The project started in November 2016 and will finish at the end of February 2020.